Celebrating Aging Through the Arts
About
Creative Aging builds connections between local area professional artists, performers and educators, and Cincinnati area senior citizens. We use the power of music, story, and connection to educate, engage, enrich and entertain those served by senior centers, retirement communities, adult daycare centers, and nursing homes in Cincinnati and surrounding areas. 
In 2019, Creative Aging sponsored 640 programs at member facilities, serving 18,750 older adults in the Greater Cincinnati area. Through the pandemic, in 2020 and 2021, Creative Aging provided programming through Zoom and You Tube as well as prerecorded, outdoor events and indoor with social distancing. We are proud to report that through those two unprecedented years we were able to provide 668 programs and serve a total of 16,281 seniors.
Since our inception, Creative Aging Cincinnati has provided well over 10,600 programs and touched the lives of over 411,000 seniors.
Creative Aging programs:
Stimulate thought and creativity

Provide learning opportunities

Help seniors stay connected to the outside world, as well as interact with people of all ages.
History
Founded over 40 years ago as The Arts and Humanities Resource Center for Older Adults, Creative Aging Cincinnati, a 501(c)3, serves Seniors in the Greater Cincinnati area. Creative Aging's mission is to provide arts and humanities programs that improve the quality of life of older adults in the Greater Cincinnati Area. Our programs and performances stimulate participants' minds, creativity, and sense of self. 
In 1975 Sr. Joan Leonard presented a series of literature classes to members of the Over-the-Rhine Senior Center. The discussions in these classes were so well-received by the seniors and those who worked with them, that they led to the development of other programs designed to foster interest, creativity, and participation in the arts among older adults.
The Arts & Humanities Resource Center for Older Adults (AHRC) was created to provide area elders access to arts and humanities programs on an on-going basis. AHRC has continued to serve this community by bringing high-quality professional performers and educators to elders who would not otherwise have access to them. 
In 2004, the Arts & Humanities Resource Center for Older Adults changed its name to Creative Aging Cincinnati to reflect:
Our belief that creativity, like aging, is a lifelong process.

Our commitment to providing access to the arts and creative expression for all Greater Cincinnati-area seniors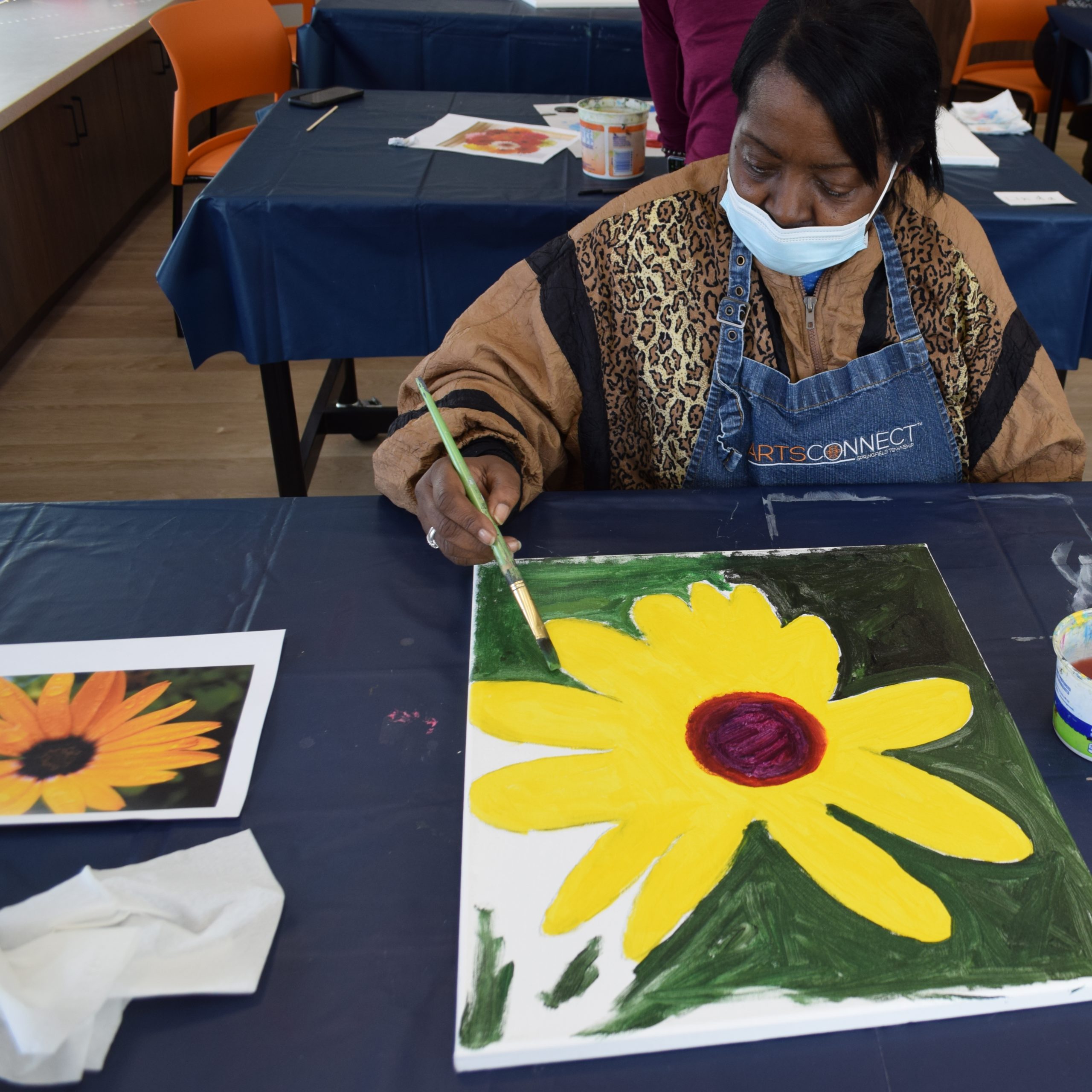 To learn more about Creative Aging, please call 513-561-7500, email dire[email protected] or click the Contact Us button.